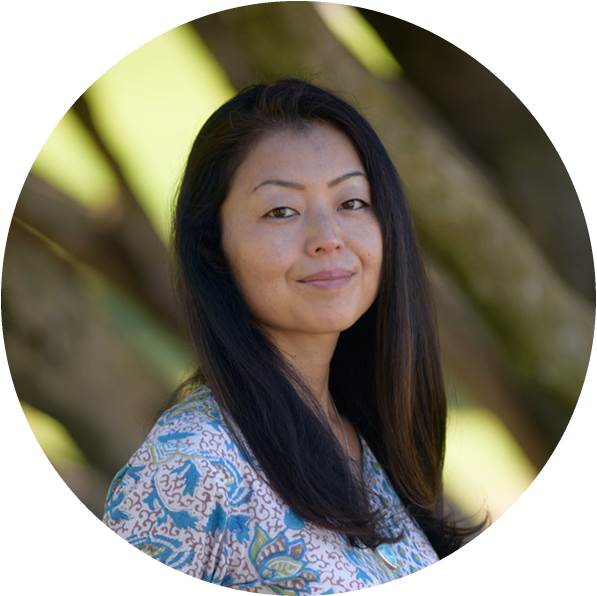 I help men and women ignite their vitality, strength and inner calm, so that they can live full and active lives using Naturopathy, Western Herbal Medicine and Nutrition.
My Story
I've been on my own natural health journey for over 15 years. But what may surprise you is that I used to be a stressed-out corporate professional who lived on chocolate and junk food!
You see, for a long time I knew things weren't right with my body.
Growing up in Japan I was bombarded with societies expectations of beauty, body image and career. Feeling pressured to conform, I followed the prescribed pathway from degree into corporate life and a relationship. Although I was going through the motions of 'normal' life, I didn't feel I was truly living.
I believed change was possible and knew there was more to me than my appearance. The shift came when two major life events collided; I split with my long-term partner and I quit my job. I hit rock bottom.
But what followed changed my life..
I jumped into new way of eating and living, following the macrobiotic diet and yoga. Soon, my skin was glowing, my brain fog lifted and my mind felt peaceful and calm. After this amazing experiences, I made a personal commitment to immerse myself in natural medicine and travelled to India to study yoga, followed the teachings of a renowned Japanese chiropractor and learned the theory of Yin and Yang. Eventually I moved to Australia to pursue Naturopathy.
What do I believe, now and always?
That your body has the innate healing potential to restore energy, vitality and wellbeing. It's my privilege to help you unlock this and activate your health, so you can live your best life.
In establishing my natural health practice 'Naturopath Mika' I'm sharing my gifts with the world and providing gentle, natural and consistent support to improve your health and wellbeing.